Waiting for a delayed train at the now magnificently rebuilt Birmingham New Street offers me the chance to write a quick blog. I am on my way back from Leicester, where three Commissioners -   Sarah Brown, Brian Strutton and me - have spent the last two days talking to workers, businesses and their representatives about low pay.
As ever, we have been ably supported by our dedicated secretariat - in this case Tony and Yi. These trips are the lifeblood of the Commission. It is only by getting out around the country and talking to those most affected that we can really understand what the issues are, and what the impact of different decisions about the rates of the minimum wage might be.
Who have we been talking to?
For those familiar with the press debate on the new National Living Wage, the fact that we spent our time talking to businesses and workers in care, hospitality and retail won't be a particular surprise - some of the biggest challenges of the new rates lie in those sectors. But we also heard from some small manufacturers about the challenges of the new rate, from unions on the need for better enforcement and from apprentices about their experience of combining learning with earning.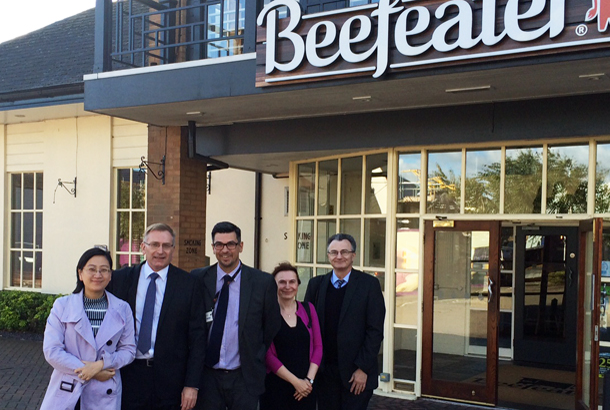 What is clear is that the new National Living Wage is something that means many businesses will have to change their plans, whether that is reshaping reward to boost basic pay, multi-skilling staff, doing more work offshore or getting more efficient at using staff so they use fewer people. Others felt that what was important was growing the business enough to be able to afford it - though the potential for that varied from sector to sector.
Workers, meanwhile, were keen to remind us of the importance of those with higher skills and more dedicated service being rewarded with a higher rate. Maintaining differentials like this will be necessary for many firms and add to the impact of NLW. Workers also noted that they valued progression opportunities offered by their company - and saw this as a big benefit. It was clear to us that companies who had done some thinking on this were reaping the benefits in staff engagement.
What we have learned
All in all, a lot to chew over as I wait for this train. Quite apart from the memory of one of Leicester's famous curries...
We'll take this feedback along with what we learn on other visits and the written evidence many organisations have sent into account when the 9 Commissioners meet over coming months. Added to our analysis of the latest labour market data, it will give us a basis to agree on what we should tell government in our 2016 report. For now, Brian, Sarah and I would just like to thank everyone we met for the open, honest and specific way they dealt with our questions.