Why should younger workers get paid less than older workers for doing a similar job?
This is a recurrent question faced by the Low Pay Commission in relation to the minimum wage, which has lower rates for 16-17 year old workers and 18-20 year old workers than those aged 21 and over. It is a question about to become more pressing still with the introduction of the National Living Wage for workers aged 25 and over, which means those aged 21-24 may effectively become a new age band.
The LPC's goal has up until now been to recommend rates of the minimum wage that are as a high as possible, without damaging employment – whatever the age of the workers. The existing age structure of the minimum wage reflects evidence that younger workers are more at risk of being priced out of jobs than older workers, with worse consequences if they end up unemployed.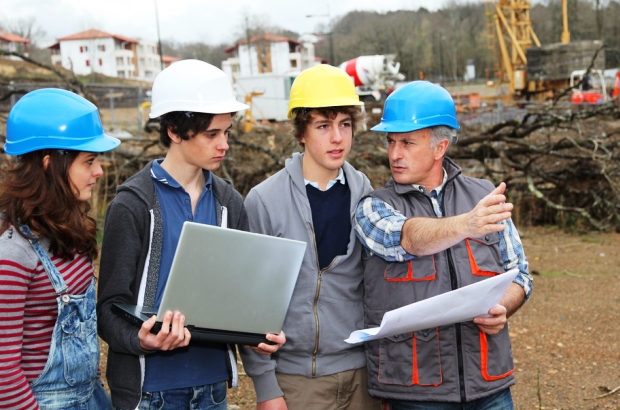 Research has shown that youth unemployment has scarring effects, with a wage penalty for early spells out the labour market apparent in reduced earnings into people's 40s.
It also reflects a more subtle consideration. Education plays a critical role in enabling higher earnings and job security. The minimum wage has been designed to address exploitation in work, without encouraging young people to enter the labour market full-time who might otherwise stay at school, or college.
These two points come together in relation to long-term trends in the youth labour market, where higher proportions of 16-20s have been staying in education year on year since the 1990s – such that those looking for a job straight away are part of a smaller pool, facing competition from increasingly well-qualified older workers.
The evidence supporting a lower wage floor for younger people includes a tendency to higher youth unemployment in countries which do not vary the rate.
It also reflects the reality that average wages of younger workers are sharply lower than those of older workers, perhaps a consequence of lower average experience, higher training costs or a weaker bargaining position. Younger workers disproportionately work in retail, hospitality and other low-paying sectors. Typical hourly earnings for 16-17 year olds were £5.15 in 2014 and £6.53 for 18-20 year olds (both excluding apprentices). This compares to £11.74 for workers aged 21 and over.
One leading indicator of the impact of the minimum wage tracked by the LPC is its value relative to average earnings – the so-called 'bite'. The Government has set a target for the NLW to reach 60 percent of median hourly earnings for workers aged 25 and over by 2020 – a figure that will give the UK one of the highest value minimum wages in the world. But the bite for younger workers is already far above this level. It was 72 per cent in 2014 for 16-17 year olds, and 76 per cent for 18-20 year olds. (We have excluded apprentices: the figures are slightly higher including them). These figures are based on the lower age rates. Were the adult rate to apply, the bite would already be 100 per cent for 16-17s and 97 per cent for 18-20s.
A final piece of evidence supporting a lower wage floor is research on the LPC's record. From 1999-2011, growth in the value of the minimum wage outpaced growth in median earnings for 16-17 years old and 18-20s, especially in the period 2007-2011. But from 2011-2014 we reluctantly recommended lower increases in the minimum wage in light of evidence of high unemployment and falling real wages following the recession. Initial econometric research by London Economics – inevitably tentative in its conclusions but nonetheless suggestive – has found that the slowdown and freeze in the youth rates succeeded in supporting employment of younger workers. It found for example that 16-20 year olds were 2.5 percentage points more likely to be employed compared with individuals aged 21-22 as a result of the slowdown in the youth rates.
Younger workers
None of this means that the LPC is relaxed about the pay of younger workers. Quite the opposite – the high bites of the youth rates testifies to our concern to push the level as far as the market can bear and we have previously committed to larger increases for younger workers than for adults when economic circumstances permit (ie, a period of catch-up). But younger workers are at the sharp end of the minimum wage: the group most at risk from any negative effects, where the consequences if things go wrong are very serious.
It is also important to recognise that the availability of lower rates of the minimum wage for younger workers does not mean that employers have to use them. The minimum wage is a floor, not a ceiling.  Many firms have chosen not to vary pay rates by age including most of the big retailers. Indeed, around one in ten young workers were paid at their respective youth rate in 2014, while three in ten 16-17 year olds, and seven in ten 20 year olds, were paid above the adult rate.
National Living Wage
All of this has new salience in light of the introduction of the National Living Wage which will require the LPC to recommend to government the level of the adult rate, in future applicable to workers aged 21-24 only.
Questions we are currently mulling – and which will be informed by the results of our recent consultation – include: on what basis we recommend pay levels for 21-24 year olds? How should the future adult rate be affected by a higher NLW rate for those aged 25 and above?
On the one hand, those aged 21-24 have much lower pay and higher unemployment than workers aged 25 and above, as well as the highest bite of any age group – at 79 per cent. On the other hand, older workers are now set to have a higher wage floor, meaning younger workers could have higher pay than they otherwise would and still be relatively attractive to employ. A number of larger firms have said they are unlikely to differentiate pay by age for workers aged 21-24 – partly on legal, and employment relations grounds, but also because they are uncomfortable with treating people in their early 20s differently from those in their mid-20s.
Still time to have your say
The LPC will be working its way through these, and other arguments, in the coming weeks and months. If you would like to have your say, our written consultation is now closed, but we are currently undertaking a programme of visits around the country to meet workers and employers, as well as meetings with interested stakeholders one-to-one. We would love to hear from you.
Current and future wage rates
Current NMW structure
Current Rate
Future NMW (from April 2016)
Adult rate (21+)
£6.70
National Living Wage (25+)
£7.20
Adult rate (21-24)
£6.70
Youth Development Rate (18-20)
£5.30
16-17 Year Old Rate
£3.87
Apprentice Rate*
£3.30
*Applicable in year 1 for all apprentices; the age appropriate rates then apply for workers 19+.