Low Pay Commissioner Neil Carberry gives his thoughts on our first visit of 2018, to Kendal and South Lakeland. LPC Chair Bryan Sanderson also went on the visit. The LPC runs a series of visits each year to gather evidence in support of our recommendations on future rates of the minimum wage. This year we are also going to  Barnstaple, Perth, Newry, Anglesey and Birmingham.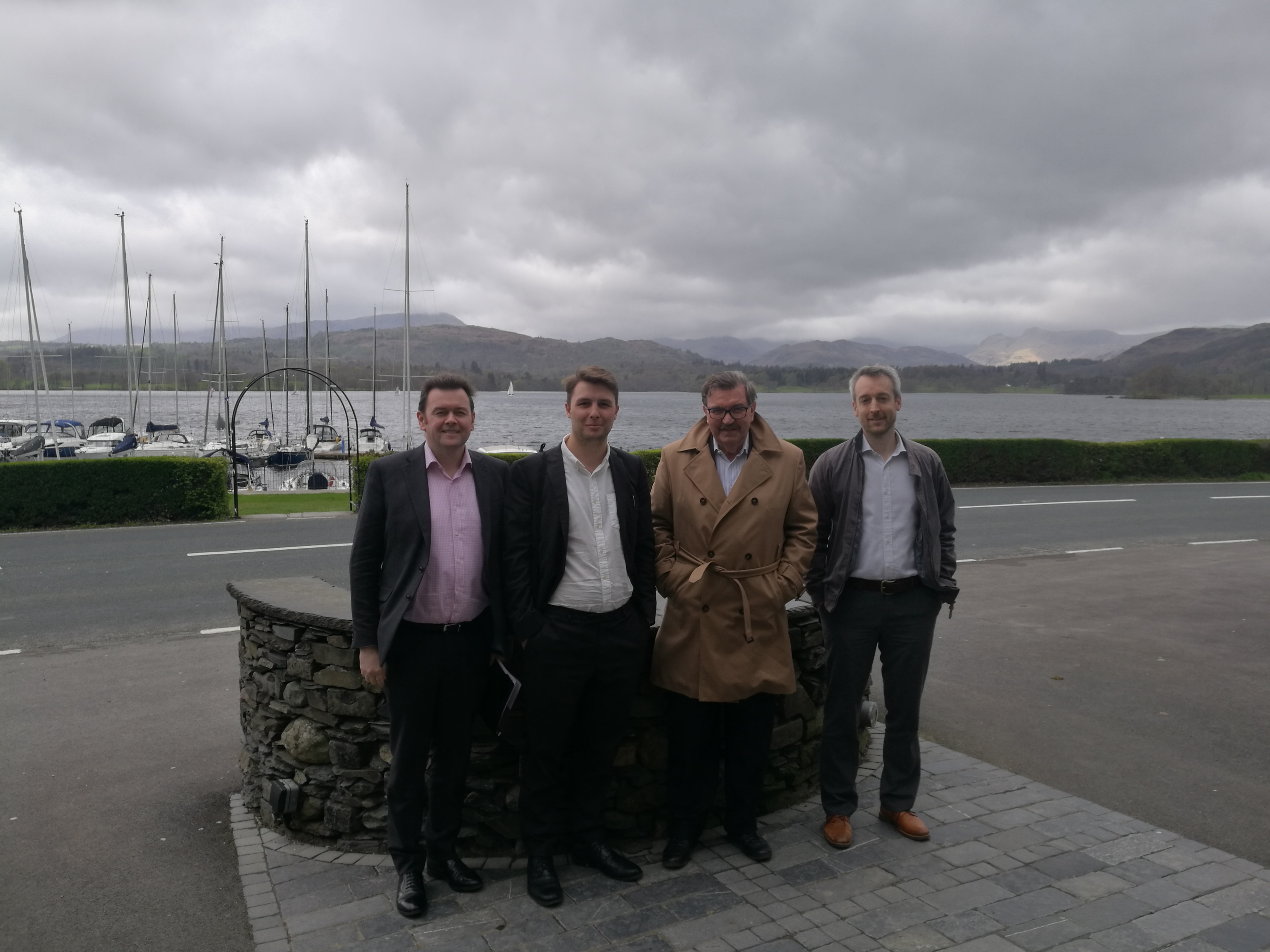 At the end of April the Low Pay Commission visited the Lake District. No Swallows and Amazons for us, though – this was the first stop of our annual programme of visits to many parts of the country to meet those affected by the minimum wage. We met businesses, workers, and their representatives in Kendal, Windermere and other areas of South Lakeland.
Commissioners view these trips as essential. They are an opportunity to see what is really happening on the ground and why. There is only so far backward-looking economic data can take you, so visits are vital to our main task – monitoring the impact of the minimum wage rates, and the potential for future rises.
Our research over the past couple of years has led us to become particularly interested in rural and small town economies, where the impact of the minimum wage is often higher than in more urban areas. In cities, both workers and employers have more choices about how they work or hire. In 2018, many of our trips will be focussed on these, more rural, economies.
South Lakeland is a classic example of this – relatively high costs of living, small travel-to-work areas due to sparse public transport and limited housing availability mean unemployment is low, firms struggle to hire and the strain on lower paid workers' pay packets can be significant.
A clear example of this can be seen in the way many employers support staff with accommodation – making this one of the areas of the country where the minimum wage accommodation allowance is most relevant.
Yet, with an economy largely led by tourism – a labour-intensive industry with thin margins and stiff price competition – firms struggle to raise wages without losing customers and thereby removing the need to hire. All the firms we met said they were working hard to ensure that they could cope with the current rises, but there was a lot of concern about the future path of the rates – especially when other rising costs of doing business were taken into account.
One thing that particularly struck me on this trip was how the impact of minimum wage rises is greater than just on those who are paid the rate. Almost all the businesses we talked to said that they were having to adjust other parts of the wage bill too. Often more rises were needed to ensure supervisors didn't lose out as the gap between their pay and that of their team narrowed. And in some firms, other benefits had to be reshaped to make certain the employer could afford to pay the new rates.
Workers, meanwhile, worried about the loss of hours or additional benefits as part of their pay packet. And those working for companies who served the public sector remained concerned about cutbacks in funding driving changing terms and conditions as firms struggled to pay the higher rate.
In all, a fascinating two days which brought home to us the real trade-offs that workers and businesses must make in low pay sectors. Our thanks to everyone we met for sharing their perspectives, and views on what we should do, which will feed in to our decision-making this coming summer and autumn.
LPC visits 2018