Simon Sapper's appointment to the Low Pay Commission was confirmed last week, but he has already taken part in one of our evidence-gathering visits. Here is what he heard in Barnstaple at the end of May...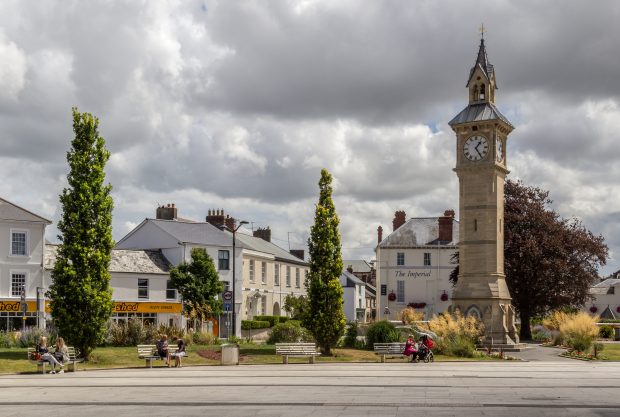 It's like there's a river between school and work and there's no bridge across it.
That was the profound analysis of one young person, as we discussed the barriers to entering employment.
Another described how traditional recruitment had changed into a process of sourcing new workers from a nearly drained pool of available labour.
Small business representatives told us how things had changed dramatically in the local economy over the past two years. Other EU nationals had disappeared. Job ads that used to yield 60 or 70 responses, now produced one or two candidates.
Firms have started to offer non-pay incentives – from gym membership to flexitime – to make themselves more attractive. In-work encouragement for training and promotion was appreciated by workers at a local manufacturer.
The real cost – both in money and time – of travel to and from work (in care and other peripatetic industries) was spelt out. One youth worker asked:
Why do they pay young people less when their cost of living is often more?
The Taylor premium (the idea of a higher minimum wage for hours which are not guaranteed)? One small business owner told us:
We can either take a hit on guaranteeing more time than people work or paying more for the unexpectedly extra hours worked. It's a risk either way
All this from just one day's worth of an LPC visit – my first as an incoming Commissioner.
You can look at all the research papers and table of stats you like, but there is something distinctive about sitting down and talking directly to people affected by what the Commission does.
Given that this is a key part of gathering the evidence on which we make our recommendations to government, these visits to various parts of the UK to do just that – meet and talk to people affected by the National Living Wage and the other minimum pay rates.
This year we also need to talk to people about the youth rates and Matthew Taylor's idea of a higher minimum wage for non-guaranteed hours.
The visit I was on is just one of several that we will be undertaking over the year. Full details are here. If you want to meet with the team, we will do our best to make it happen. Email your request to joseph.cooper@lowpay.gov.uk
It was a privilege to meet so many people and learn a little more about their experiences. I am grateful to everyone who gave up their time to have the discussion. Everyone was superbly candid, and gradually, I found pieces of the jigsaw beginning to fall into place to form a clearer picture of the local economy.
Comparing and contrasting that picture with its counterparts from across the country will be a vital contribution to the recommendations the Commission will make to government in the autumn - on minimum wage rates and the potential impact of a higher minimum wage for non-guaranteed hours. Thus, those who spoke with us can be sure that they are directly inputting into policy that affects increasing numbers of people in society.
To them I must say "Thank you". To everyone else the message is: "Don't miss the opportunity to have your voice heard."