Commissioner Professor Sarah Brown visited Newry with members of the LPC's secretariat as part of our annual programme of visits around the UK. They heard evidence from both local businesses and workers.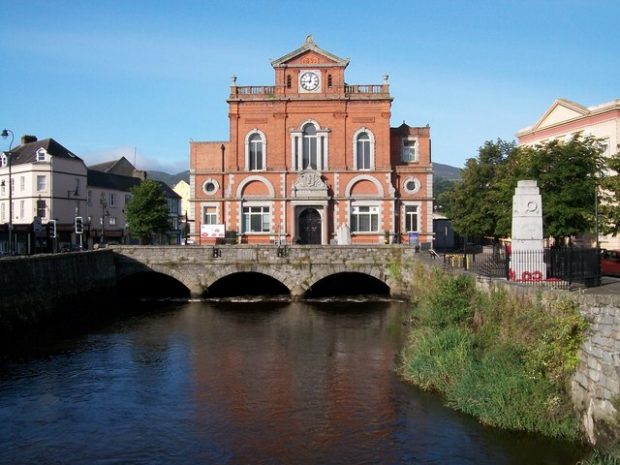 In June the Low Pay Commission visited Newry in Northern Ireland – the choice of whether to fly to and from Belfast or Dublin was an initial reminder of the importance of the border for this region even before we had arrived in Newry. We met with employees and their representatives as well as businesses in Newry to find out what is happening in the region in terms of the labour market and the local economy.  
These visits are a vital part of our evidence base - talking to employers and employees allows us to find out what is going on more quickly and to gather more detail than aggregate statistics can ever tell us. As well as gathering evidence regarding the National Living Wage (NLW) and the National Minimum Wage (NMW) rates for those aged under 25, we discussed the potential effects of a higher minimum wage for non-guaranteed work hours, as suggested in the Taylor Review. 
We are especially interested in gathering evidence from Northern Ireland given that estimated overall coverage of all minimum wage rates in Northern Ireland at 14.2% (April 2018) is the highest in any UK nation or region. In addition, Newry's proximity to the border means that Brexit has huge implications for its mixed economy, influencing a wide range of economic decisions such as consumers deciding where to shop and businesses deciding on which side of the border to locate new investments. 
What struck me from discussions with a local agency that supports jobs and businesses in the area, is the economic as well as the political transformation that the area has experienced.  Unemployment was very high in the 1970s through to the 1990s, but is less than 2% in 2018. However, the uncertainty about Brexit and conditions in the economy led to the comment that 'businesses in the area recognised the buoyancy in the economy but they were holding their breath'. It seemed that in some parts of the local economy, the 'pause button' has been pressed.  
Employers discussed issues related to shortages of skilled labour in the area leading to recruitment and retention issues. The importance of looking beyond the aggregate employment statistics was made very clear to me in discussions regarding the issues faced in the disadvantaged areas in the region, where for many we were told that it is incredibly hard to progress beyond NLW/NMW jobs. However, it was good to hear that young people in the region are 'very clued-up' on the NMW/NLW rates and how they change with age. 
The idea of a higher minimum wage for non-guaranteed hours led to much discussion and we are very grateful to local employees and businesses for sharing their thoughts on this with us. In retail and hospitality, many employees described how they wanted more secure work-schedules and how uncertainty over hours impacted on their lives. We heard how this is particularly problematic in the hospitality sector, with many young workers struggling to cope financially in terms of both the level and uncertainty of income. In the social care sector, our discussions with employers focused around the effects of such a premium for non-guaranteed hours for a sector beset by funding issues and very tight margins.  
Overall, we spent two very interesting days in Newry, which has helped us to understand the complex issues faced by employees and employers in the region. We are very grateful to everyone we met for sharing their experiences and thoughts with us. We will be making our recommendations in the autumn and the discussions in Newry have enhanced our evidence base and will feed into our decision-making.